Make your own Backlight typography preview page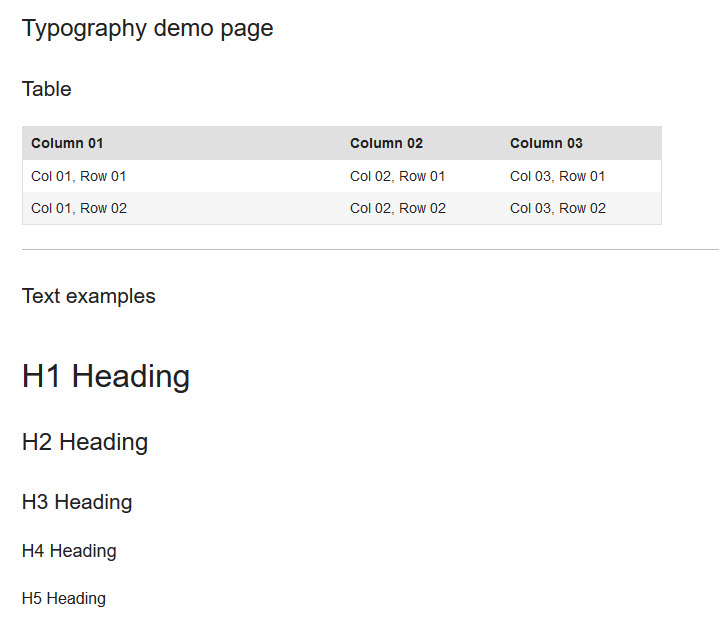 The TTG CE4 series of Lightroom plug-ins had an option to preview the typography settings right in the plug-in. That was handy for checking out fonts, form buttons, table shading, lists, etc. But Backlight has no such option other than to create a page, make changes, and look at the page.
So, at the prompting of a comment on the TTG Community Forum, I've created a Backlight page specifically for previewing the settings you can change in the Typography section of a page template. It's simply a page with things like lists, a table, headings, hyperlinks, blockquote, and a form.
I first created a page template for the purpose. This is nothing other than a regular page template that I'll use to make the typography changes. This way it won't affect my other pages.
Then I created a page and assigned to it my new "typography-demo" page template. Next I added the necessary content to the Copy section of the page. If you don't have the Pages module, you could do the same thing with an album or album set template and then publish an album or an album set using the template you created.
View your new page online and start making changes to the typography section of the page template to get your preview of how things will look. Pretty straightforward really and a good way to make use of templates.
You can view my Backlight Typography Demo page here. You'll notice a link in the tray (sidebar) on the left. Feel free to download the text file and place it in your own typography demo page.