Phplugins hook locations in Backlight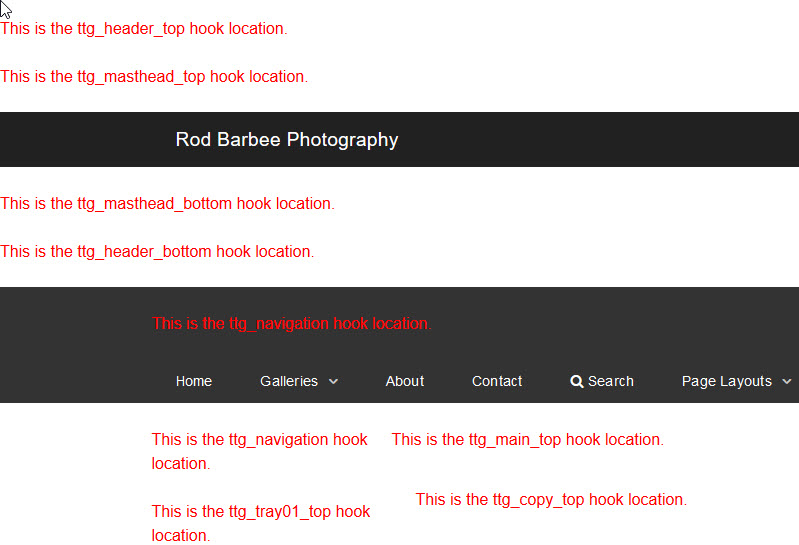 On my Backlight test site I've created a couple of pages that show the locations for those phplugins hooks that appear on pages (as opposed to those that are behind the scenes, like the head and script hooks). These hooks are current as of Backlight 1.1. I'll update as new hooks are added.
All phplugins hooks are using return true; so that the original page content still shows. Most ttg_xxx_top hooks also have the option of using return false;. Using return false; will replace the section's content rather than add content before the existing page content.
Click here to go to a full page.
Click here to go to an album.
If you want to try this yourself, feel free. Click here and then copy/paste everything into your text editor. Save as a .php file and upload it to your /backlight/custom/phplugins folder. Then just choose it for one of your page templates in Advanced Customization.
Pangolin update
I've also created a Pangolin-based page showing the hook locations. You can see that here. And you can download the text file here.