Using Lightroom's Color Picker
Using Lightroom's color picker, you can grab colors from your own images to use as background colors, text color, or other colors for your site. It's really easy too.
Throughout the TTG plug-ins you'll find lots of places to set colors. To choose a different color click on the color box.

The Color dialog pops up and you can just pick a color from either the color palette or the preset colors. (You can also type in RGB or HEX color numbers.)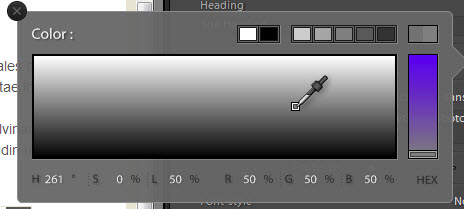 But you can also pick a color from one of your pictures in the Lightroom preview or from anywhere on your monitor for that matter. Here's how:
Click the color box for the color you wish to change
When the color dialog opens, just hold down the CTRL key (Command on Mac) and click and hold any color in the Color dialog box.
While still holding down the control key and the mouse button, drag the Color Picker onto one of your pictures in the Lightroom preview area and grab the color you want by releasing the mouse button.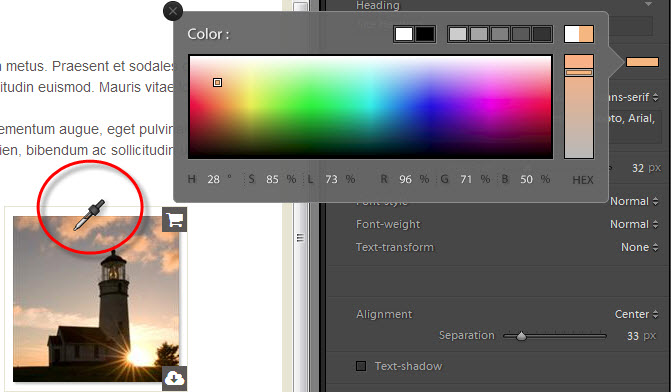 You're not limited to Lightroom either; you can drag the Color Picker anywhere on your monitor or monitors.